A Season of Transition

You might have noticed that I'm in between illustration styles at the moment. Or rather I'm experimenting with a new style, which I may or may not adopt permanently. But a transition is certainly happening.


Joe Lycett

If you live in the UK, unless you've been living under a rock these past three years, you'll know who Joe Lycett is. For my international readers, he's a comedian with a knack for comedic 'stunts', which are performed as a form of protest.

As an example, a few years ago he legally changed his name to Hugo Boss (he's changed it back since) to raise awareness of the fact that the company had been sending cease-and-desist letters to small businesses and charities with the word "boss" in their names.

I saw his stand-up comedy show last year, in which he talks about a stunt that took a year to realise. I can't tell you about it because we were sworn to secrecy, but you can now watch the show online for £10. I laughed and teared up. It was fantastic.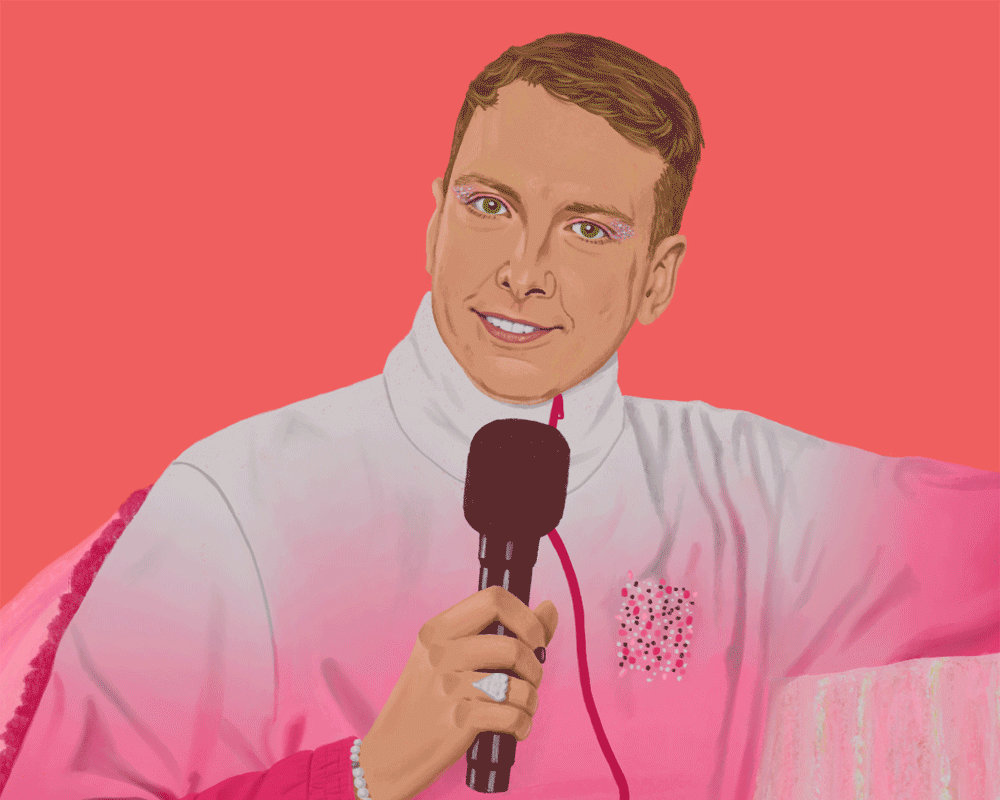 Illustration close-ups



In 2022, he hosted a segment of the BBC's live coverage of the Commonwealth Games in this fabulous outfit. I've wanted to make this illustration of him ever since. I mean, a pink tracksuit with tulle and shimmering ruffles, combined with a burn at the government, what's not to like?

I finished the drawing of Joe at the end of last year, so the style is somewhat in-between: the head is a precursor of what I posted on Instagram at the beginning of the year, but the body is more polished like this illustration.





I'm going through a different kind of transition in my freelance work. I've been working for a regular client for the past three years as a graphic designer, but it's now time for me to find new clients. If you or someone you know need a freelance graphic designer or illustrator, please hit me up! :)

Judith xx



---
Inspiration
Joe Lycett at the Commonwealth Games
---
Book recommendation
I finally read The Bell Jar by Sylvia Plath. I'm not going to lie, the cover and inside illustrations made me do it. No regrets though, it lives up to the hype. Plath writes about deep depression in a way that makes you understand it, without depressing you. However it's not joyful, as you might have guessed, so maybe pace it with lighter reads before and after.

I'm fascinated by how much the story still resonates. The slightly improved place of women in society and choices offered to us aside, the book could have been written yesterday.
---
Shop news
I'm pleased to say I'll be at the WOW Festival Marketplace at the Southbank Centre again this year! I'll have a stall there on the Sunday, which is a great day to attend because
Roxane Gay
and Katy Hessel (whom I mentioned
in my last newsletter
) will be there on that day.
And over on my shop, I'm now selling
this greeting card
!
It's perfect to wish a happy birthday to that friend with whom you're always trying new things. Or just remind a loved one that you're there for them.
You can also find it in real life at
Better Things
in Forest Hill, where I'm still selling my prints until March 26th.
And even if you're not interested in the card or prints, you should visit the shop anyway because it looks great! :)
---

Want to get this blog directly in your inbox each month, with added news about my shop and special announcements? Just subscribe to my Inspired newsletter.