I'm very please about this t-shirt collaboration with
Birdsong
! Click the name or the image to order.
Birdsong is exactly the type of fashion brand I'm happy to be associated with:
The t-shirt is 100% organic cotton and is

printed here in East London with eco-friendly OEKO-TEX® certified inks, for fair wages by Mona at a community centre, supporting women facing barriers to work with every sale.



Base tees manufactured in Tamil Nadu, Southern India by Continental. Fair Wear certified for good labour practices. Certified by the Carbon Trust. Made using low-impact organic farming and renewable energy for 90% reduced CO2 compared with regular tees.
Wall art collection
My illustrations are inspired by people I admire, social justice, snippets of everyday life and great storytelling in all its forms—be it books, podcasts, TV shows, or striking images.

Made digitally on my iPad, my illustrations are then printed on high quality paper using giclée print technique. This type of fine art printing makes for beautiful colours that match closely the digital illustration.

Lounging
Limited edition art print
A3 and A4 format
From £35
Sweet Summer Lovin'
Limited edition art print
A3 and A4 format
From £35
Golden Hour
Limited edition art print
A3 and A4 format
From £35
Greenery
Limited edition art print
A3 and A4 format
From £35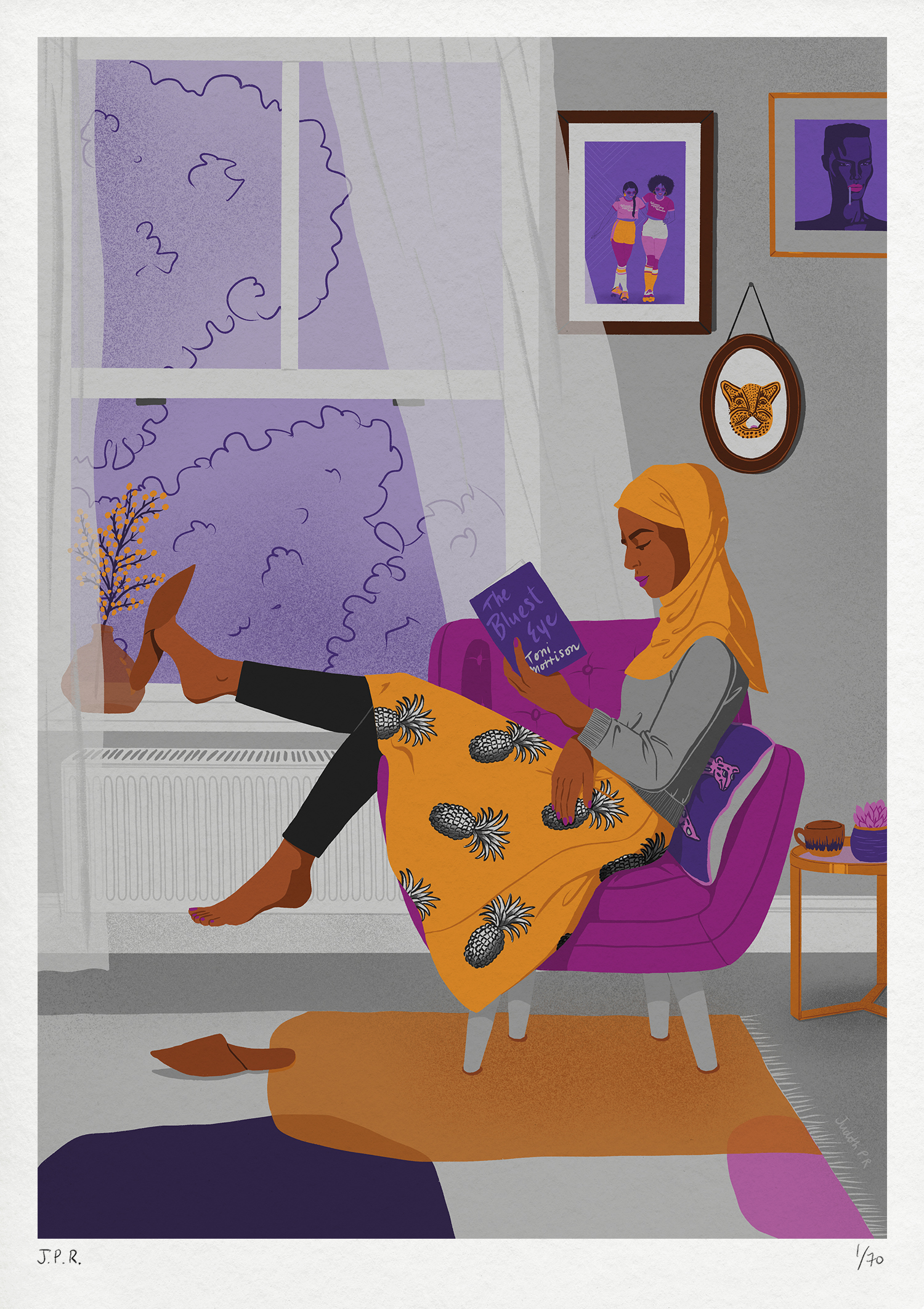 Lazy Breeze
Limited edition art print
A3 and A4 format
From £35
Grace
Limited edition art print
A3 and A4 format
From £35
Zora Neale Hurston
Limited edition art print
A4 format - £35
Zitkala-Sa
Limited edition art print
A4 format - £35
Sui Sin Far
Limited edition art print
A4 format - £35
3 prints bundle - 20th century authors
Limited edition art print
A4 format - £80 bundle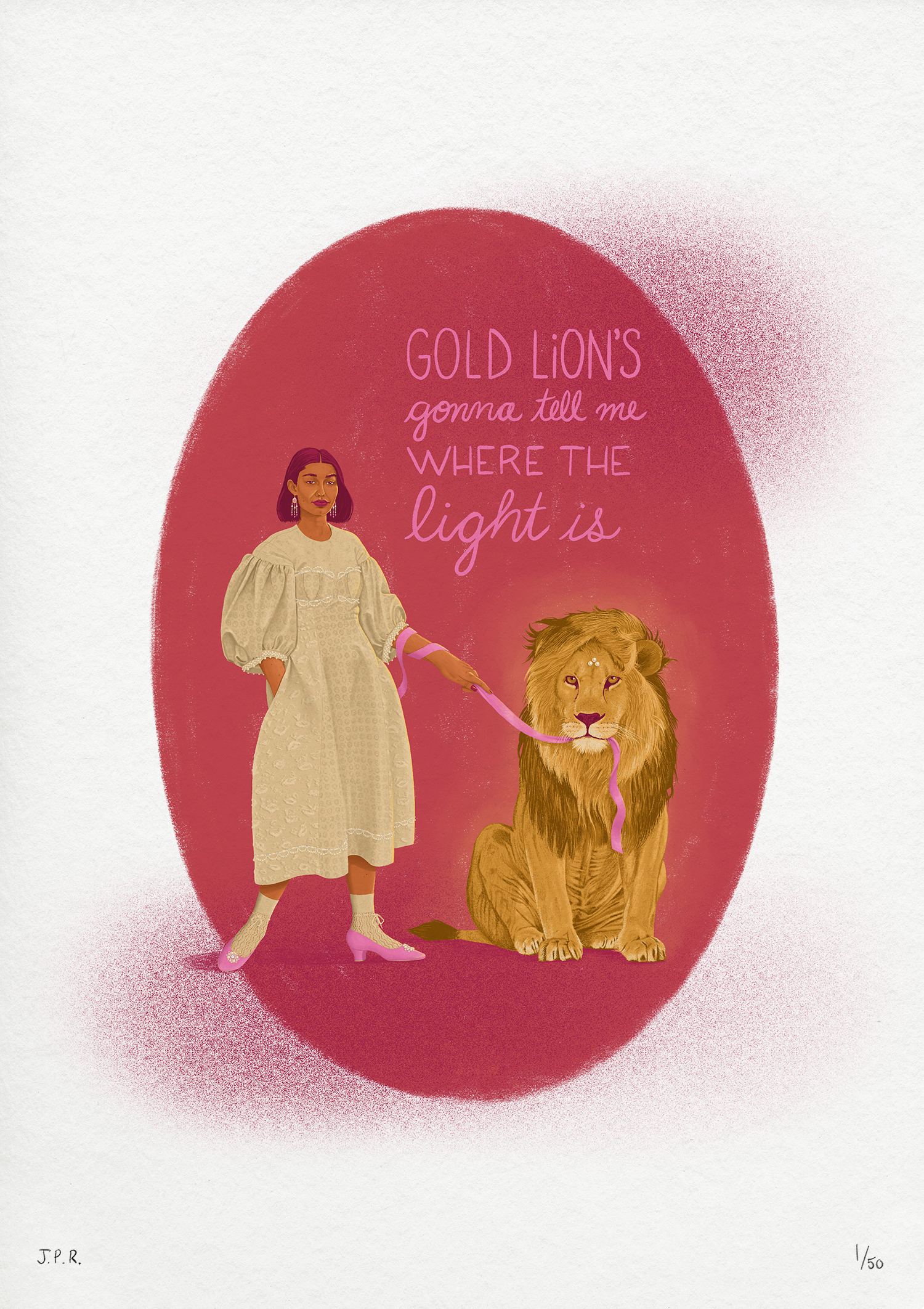 Gold Lion
A3 format - £45
Summer Night
A3 format - £45