A Montreal Summer

Welcome to the first instalment of Inspired blog!


Un été montréalais
(A Montreal Summer)


I first had the inspiration for this illustration about two summers ago. I was on a bus on a (rare) hot evening in London and as we drove past houses I spotted a flat with all the windows wide open. Inside a few people were sat around a table, having a great time. It reminded me of sweltering summers in Montréal, when it's so humid that even late at night you have to open all the windows and doors to get some semblance of air, when you regret not getting that second fan you meant to buy the other day.

I wanted to re-create one such evening in this illustration, and the joy of my friends and I sitting around the kitchen table, chatting, eating, drinking... and sweating.





Illustration close-ups



The layout is based on the apartment I had for 7 years in Montréal. I only wish it'd looked this nice though! The characters are based – more or less – on actual friends of mine. As for the objects and furniture that surround them, there are too many influences to list but I've pulled out the main artists and designers below, whose creations I used to decorate the space.

Thank you again for subscribing! Feel free to tell me what you think of this format and if there's something else you'd find interesting to know about my illustration process.

Judith xx

P.S. You can buy the illustration on my shop. 😁


---
Inspirations
Everything that
Shyama Golden
does is beautiful so I just had to incorporate one of her paintings.
Lamp designed by Barcelona based
Rafa Gil studio
. I found the image through the excellent
Muse & Maker
newsletter by
Emily Forgot
.
Pretty much all the crockery was inspired by
Nom Living
's collection of lovely hand crafted products.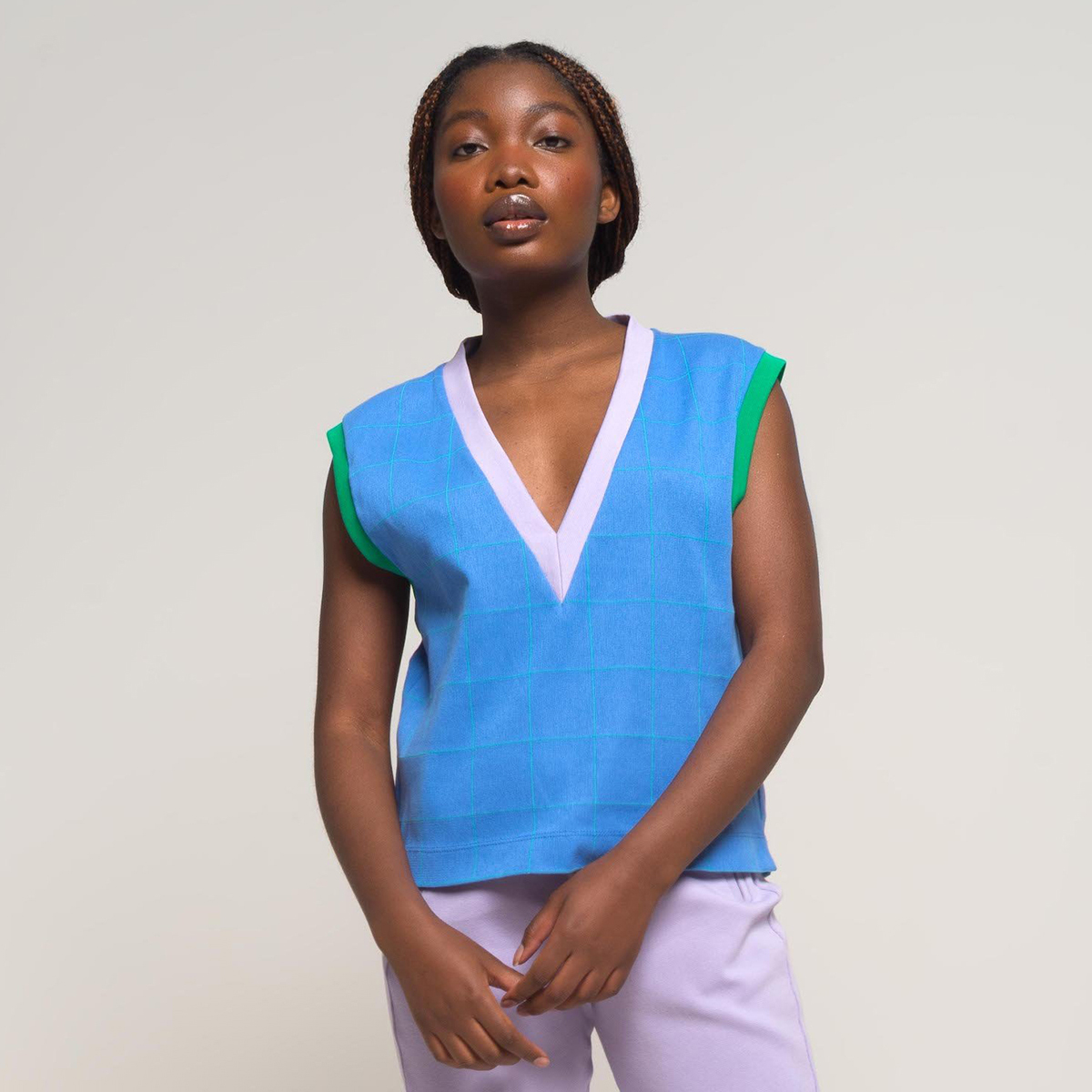 I might be biased because the founder and designer of the clothing line
Odeyalo
is a good friend of mine, but I think her collections are absolutely beautiful. Plus the company has a sustainability mission and is minimising waste wherever possible. ♻️ ♥︎
If you didn't buy a candle in the past 18 months, can you really say you've had the full pandemic experience? I love these twisted ombré ones by
Soie
.
There are actually a lot of items designed by
Mérida Anderson
in the illustration, but the most obvious is this fantastic peach coloured jug.
---
Book recommendation
I've read all of
Otegha Uwagba
's books, her writing is consistently brilliant, and
We Need to Talk About Money
is no exception. This is a very honest memoir about her relationship with money, explored through various life events, interlaced with thorough research about all the obstacles women encounter trying to make a living. Be it class, gender or racial identity. It made me think a lot about situations I've encountered myself, about my own relationship with money and how I'd like it to change. A must-read for every woman who, well, works.
---
Want to get this blog directly in your inbox each month, with added news about my shop and special announcements? Just subscribe
here
.